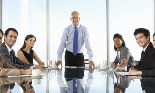 CEO, Management & Operational Oversight
We provide a full range of CEO, Management & Operational oversight for your business on a temporarary or permanent basis. This can be limited or expanded in scope to address your needs.

We will perform an operational review to determine if there are lost revenues or profits. This includes product costs and pricing, labor utilization and charges, marketing and management structure.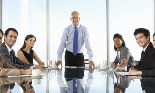 Distressed Business Management
We provide a full range of CEO, Management & Operational oversight for your business on a temporarary or permanent basis. This can be limited or expanded in scope to address your needs.
When things go wrong, you need expert advice and assistance immediately! Our "hands on" team of skilled associates will develop and implement strategies to address every facet of your crisis.

Cash Flow Management Review & Oversight
We review your current cash flow and develop projections to ensure that you will have adequate cash flow to meet your needs. A critical service for volatile and seasonal businesses and loan applicants.
Financial Forecasts & Projections
With our CPA associate, we provide a variety of financial projections to manage your business, address tax implications, apply for loans, manage cash flow, and address market changes.
Financial Analysis/Review
We review your current financials to assess profitability, losses and accounting processes. Our recommended CPA services utilize online accounting to make things work in real-time so you can too!

Business Plan Development & Review
We will assist you in the development of your business plan to be used as a strategic tool or part of a loan application. We will also review your existing plan for accuracy and comprehensiveness
.

Business Financing/Loan Packaging
If you are looking to finance, or refinance, your business we have extensive experience in dealing with commercial and SBA Loans. We can assist in the loan packaging process as required.

We assist with all current and potential creditor relationships. This includes vendor and financial institutions. Our team will assist in the development of accurate financial data required.

We assist with vendor selection and negotiations to ensure that your company receives the best terms, services, quality and prices. Successful businesses deserve the best vendor partnerships.

Delinquent Payable Payment Plans
We assist with the development of payment plans for delinquent payable accounts in coordination with accurate cash flow management plans. We will negotiate directly with your vendors/creditors.

We assist with the setting of your billable rates to ensure that you cover direct labor costs, contributions to G&A and net profits. G&A will often exceed direct labor costs in the billable rate.

If you bill out for contracted labor or employees, we will review your procedures to ensure that you achieve a maximum utilization rate, attain maximum billable time, and are charging a correct rate.

We will perform a feasibilty analysis for market, product or service expansion, facility expansion or business acquisition. An accurate analysis ensures that your decision is financially viable.

Bid vs. Completed Contract

Analysis
We assist with the contract bid process to ensure accurate costing and profits. We also perform an interim and completed contract analysis to ensure continuity with projections and to avoid losses
.

We perform field audits for lending institutions to ensure compliance with tems of the loan, review financial statements, A/R, A/P, tax documents, payroll records and review facilities and assets.

Having a problem writing a draft description of your business, product or services for a blog, social media, or business

plan?

We can help you to develop excellent descriptive text.
"Mark has detailed experience with turnaround and cash flow remedies for SMB's. I have hired him to deliver due diligence on foreign purchase/sale transactions, which were delivered in detail and on time. The service was well worth the fee. He has good and clear thinking with the strategic development of business planning. Mr. Deion also has great access to a wide network of professional services." - Lester S.